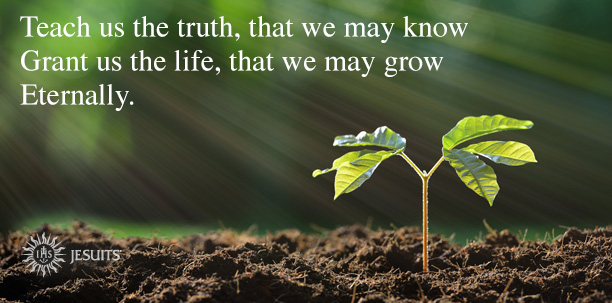 September 23, 2023
Saint Pius of Pietrelcina
Sep 23, 2023
Luke 8: 4-15
When a great crowd gathered and people from town after town came to him, Jesus said in a parable: "A sower went out to sow his seed; and as he sowed, some fell on the path and was trampled on, and the birds of the air ate it up. Some fell on the rock; and as it grew up, it withered for lack of moisture. Some fell among thorns, and the thorns grew with it and choked it. Some fell into good soil, and when it grew, it produced a hundredfold."
As he said this, he called out, "Let anyone with ears to hear listen!" Then his disciples asked him what this parable meant. He said, "To you it has been given to know the secrets of the kingdom of God; but to others I speak in parables, so that 'looking they may not perceive, and listening they may not understand.'
"Now the parable is this: The seed is the word of God. The ones on the path are those who have heard; then the devil comes and takes away the word from their hearts, so that they may not believe and be saved. The ones on the rock are those who, when they hear the word, receive it with joy. But these have no root; they believe only for a while and in a time of testing fall away.
As for what fell among the thorns, these are the ones who hear; but as they go on their way, they are choked by the cares and riches and pleasures of life, and their fruit does not mature. But as for that in the good soil, these are the ones who, when they hear the word, hold it fast in an honest and good heart, and bear fruit with patient endurance.
New Revised Standard Version, copyright 1989, by the National Council of the Churches of Christ in the United States of America. Used by permission. All rights reserved. USCCB approved.
Sep 23, 2023
Good Gardeners
The sower in today's Gospel would find Colorado a challenging landscape—hard and rocky clay, prickly tumbleweeds, scant water—hardly "good soil." Yet, things grow here, flourish even, with agriculture being one of the state's top industries. How? Well, it's the gardener, or in this case, the farmer, who patiently works to till, remove the rocks, amend and water the earth so that the seeds find purchase on what has been transformed into good soil.
The same approach works for us in cultivating our faith life. God, of course, is the sower. We are called to be the gardeners—the persistent removers of rocks of anxiety, tillers of generosity, fertilizers of good hearts, persevering to nurture rich soil in which our faith can root deeply and bear much fruit.
—Charisse Broderick King is the director of communications for Regis Jesuit High School in Aurora, Colorado.
Sep 23, 2023
Prayer
God, Sower of Good Seeds, work side by side with us in ridding us of the rocks and thorns that prevent us from growing with and in you for your greater glory. Amen.
—Charisse Broderick King
Pray with the Pope
The Holy Father's Monthly Prayer Intentions Brought to you by Apostleship of Prayer the first Friday of each month.